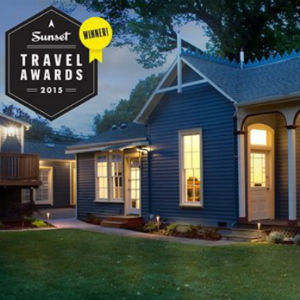 What you need to know

Celebrate our Sunset Award for Best Hotel Renovation with a complimentary bottle of wine and a special rate: save 20% midweek, 10% on weekends.

Non-refundable, non-cancellable rate. Credit card will be charged at time of booking. Limited time offer is subject to availability; cannot be combined with any other offer or applied to existing reservations.
109 Wappo Avenue, Calistoga CA 94515